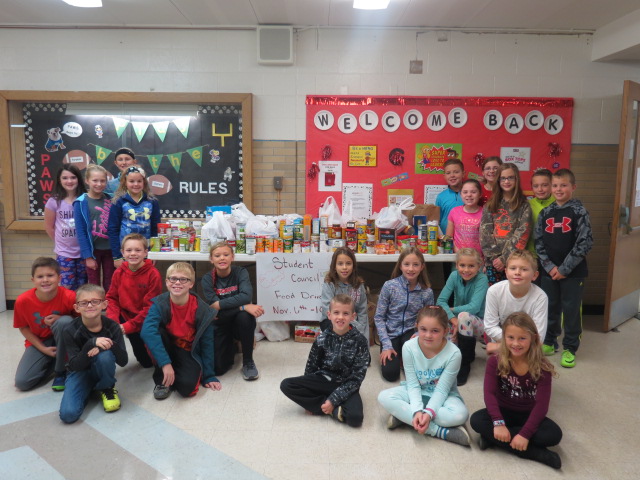 New Year, New Beginnings!
Welcome Back, Everyone! Our year starts with the end in mind as we consider how every student will experience success, along with meeting end of year academic and behavioral expectations at Indian Lake Elementary. Please remember Indian Lake Elementary is your school and a place for both students and families to be successful. We are eager to maintain a school community dedicated to providing a nurturing, safe and challenging learning environment for all.

The Indian Lake Elementary staff invites you to actively participate in your child's education. We know when parents/guardians and school staff work closely together, student achievement increases.

Starting off the year by putting first things first; attendance is extremely important for student success, along with arriving on time to start the day off right. Please keep in touch with your child's teacher and ask questions when you are unsure of something; this is a proactive measure which maintains positive rapport. Most importantly, take every opportunity to work with your child in everyday learning situations, to encourage reading, and discuss what s/he is learning at school.

To support our belief that students will have ownership and vision for their education, we have established a positive behavior support system at Indian Lake Elementary. Please watch in newsletters and on this webpage for monthly sharing about P.A.W.S.:
Purpose
Always respectful/responsible
Worthy
Safety
Monthly assemblies will be taking place to celebrate the students' behavior, and provide students with motivation to demonstrate 'Paws-itively' excellent behavior!

Our Vision: All students will graduate college and career ready.

Our Mission: To maximize the success and potential of each student.

Our Beliefs:
All students can learn at high levels, regardless of poverty, social status, and/or family circumstances.
Students learn in different ways and within different timeframes.
Mistakes are expected, inspected, and respected.
When students don't learn the way we teach, we will find ways to teach the way they learn.
Assessments provide feedback that influences teaching and learning.
Students have ownership and vision for their education.
JOYfully Yours!

Ruth Hook
Start and End Times for Indian Lake
Class starts at 9:00 AM and end at 3:40 PM
To report sick children or late arrivals, questions concerning times and dates, and other office business call 269-321-1400.
Office Fax Number is 269-321-1455
News

View Archives
December 11, 2017
Schools Of Choice Enrollment Period Open Until January 25, 2018
Read for More Details
December 1, 2017
Lunch Menu - December
Elementary Lunch Menu for December 2017