NOTICE
August 6, 2019
The location of the August 12, 2019, Board of Education Meeting has been changed to the Performing Arts Center at Vicksburg High School.
Calendar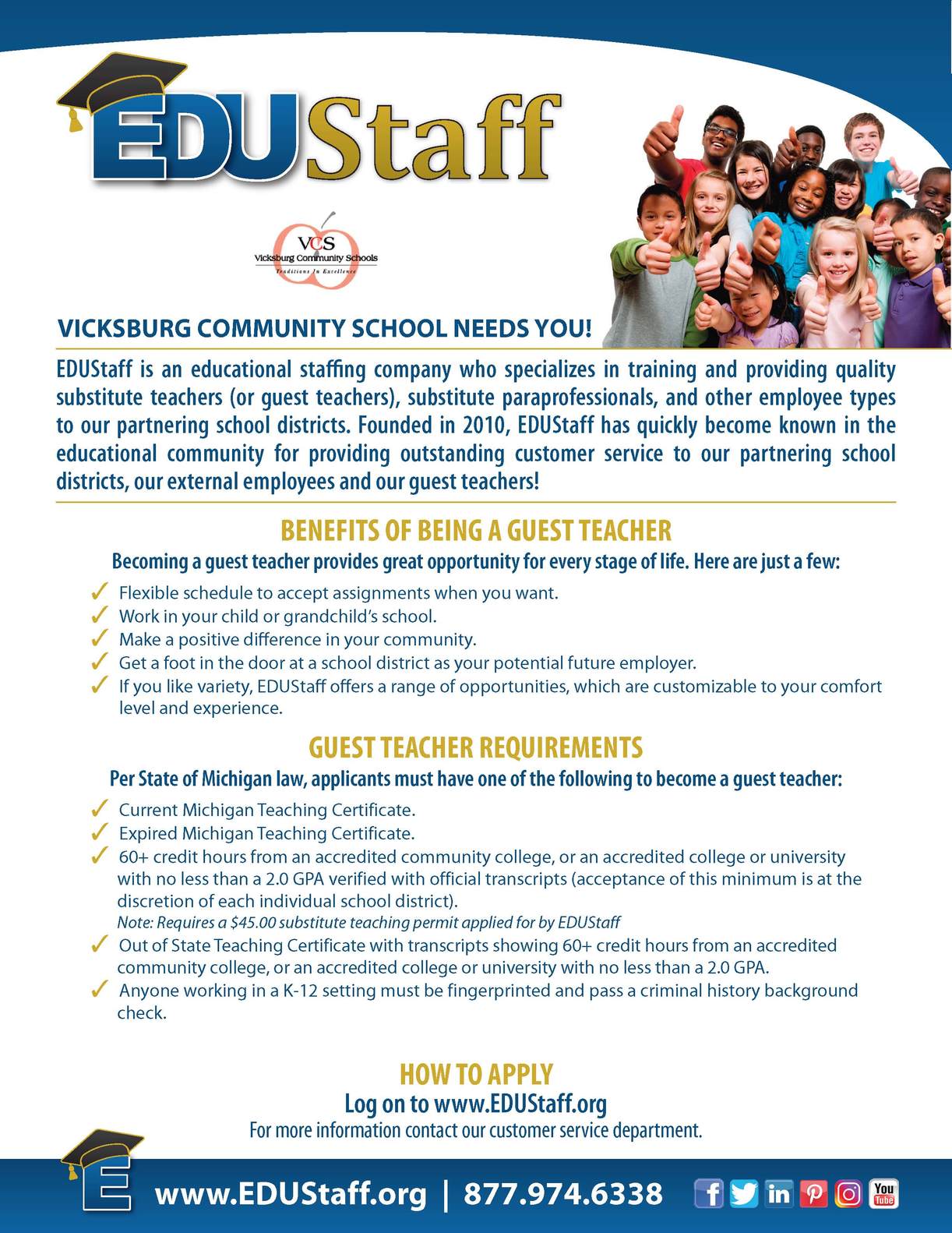 About VCS
Considering Moving To Vicksburg?
Considering a Move to Vicksburg?
To find out more about our school district and why it would be an excellent choice for your family, click on our relocation guide to find out much more about Vicksburg Schools.
Welcome to VCS
As superintendent for Vicksburg Community Schools it is my honor to welcome you to our new and improved website! It is the best and most effective way to get the news, information and updates you need, as well as a great way to communicate with us. We want to do our best to make this site your tool to get the best from Vicksburg Schools for your family and our community.
Let us know how we can improve this website. If you have suggestions for improvement, be sure and contact Nicole Gutshall, Communications Director at ngutshall@vicksburgschools.org to fill us in.
It is a great day to be a Bulldog!
- Keevin O'Neill, Superintendent
Contact Us
Vicksburg Community Schools
Administration Bldg
301 South Kalamazoo Ave
Vicksburg, MI 49097
(269) 321-1000
FAX (269) 321-1078
Websmaster: Nicole Gutshall at ngutshall@vicksburgschools.org