34th Hearty Hustle Goes Virtual for 2021
The Vicksburg Hearty Hustle is back on track. Due to the road construction throughout the Village of Vicksburg, the 34th Annual Hearty Hustle will be once again a virtual event. The Hearty Hustle will start on August 14th and run through August 28th. Packet pick-up will be Friday, August 20th from 2 - 6:00 pm and August 21st from 9 - 11 am. On-line registration begins July 9th.
We truly hoped we could run this community event in-person, yet each possible race route was met with construction obstacles.
If you have any questions please contact Beth O'Roark at boroark@vicksburgschools.org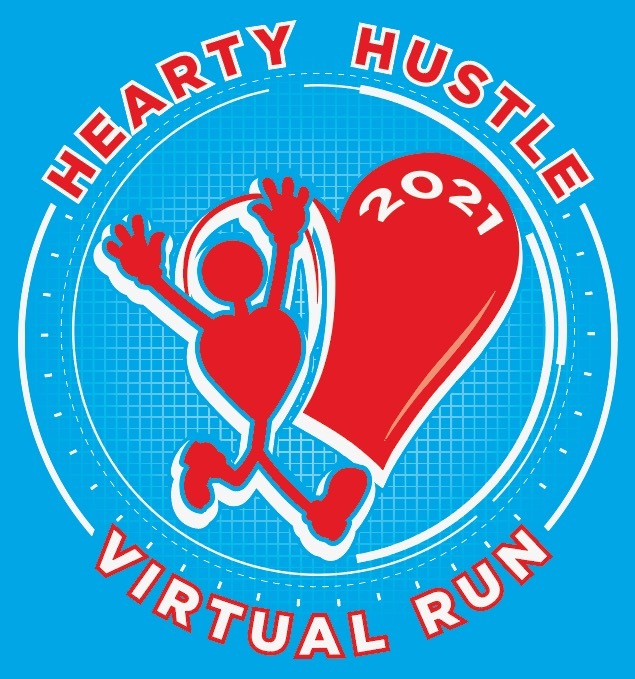 VCSF sponsored projects and events
Invest in Educational Excellence!
The importance of education for our students has never been a higher priority. Help us fund programs that set Vicksburg Community Schools above the rest.
2019 Hearty Hustle Sponsors
Funding Innovation in Teaching & Learning
The concept of establishing foundations to support special innovative ideas has been used in America for decades. However, it was only in the early 1980's, as a result of the changes in the federal Internal Revenue Service regulations, that public school districts were allowed to establish educational foundations.
The purpose of establishing the Vicksburg Community Schools Foundation was not to supplant existing financial support for the school district, but rather to "...receive, invest and administer funds for the educational, literary, scientific, and extra-curricular activities of the Vicksburg School District."

In 1983, a group of interested citizens met to explore the possibility of establishing a foundation for the Vicksburg Community Schools. As a result of their efforts, organizational by-laws were developed, approved, and the Vicksburg Community Schools Foundation was born.

For over 30 years, the Trustees have gone to the greater Vicksburg community for financial support. The Vicksburg Foundation, local businesses, civic groups, the school staff and private citizens have all been generous in their support. As a result of their generosity, the Vicksburg Community Schools Foundation Board has been able to expend over $850,000 in support of innovative educational projects and programs.

The types of grants approved have been in the areas of scholarships, professional development for educators, special teacher incentive projects, instructional technology, the outdoor education center, introductory Begindergarten and Kindergarten materials, and Curiosity Grants for students with innovative ideas.
Donors
As we look to the future of the Foundation, we thank all of you who have made our work possible with their time and generosity. We hope that we have made the decisions and choices that the community would have supported. Please join your neighbors and friends in taking a greater role in the educational future of Vicksburg.
Foundation Members
2021-2022 Trustees
David Aubry
Marci Bailey
Dr. Christina Bowles
Eric Hackman
Chris Laaksonen
Warren Lawrence - Charter Member
Dr. Carol Lohman - Charter Member
Bob Willhite
Pat Wilson O'Leary - President
Christopher "Kip" Young
EX-Officio Members
Keevin O'Neill - Executive Director
Steve Goss - Treasurer
Beth O'Roark - Secretary