About Us
VCS Vision
All students will graduate college and career ready.
VCS Mission
To maximize the success and potential of each student.
VCS Beliefs
All students can learn at high levels, regardless of poverty, social status, and/or family circumstances.
Students learn in different ways and within different timeframes.
Mistakes are expected, inspected, and respected.
When students don't learn the way we teach, we will find ways to teach the way they learn.
Assessments provide feedback that influences teaching and learning.
Students have ownership and vision for their education.
Monthly PAWS Character Traits
September: respect
October: integrity
November: proactive
December: kindness
January: leadership
February: grit
March: forgiveness
April: empathy
May: honesty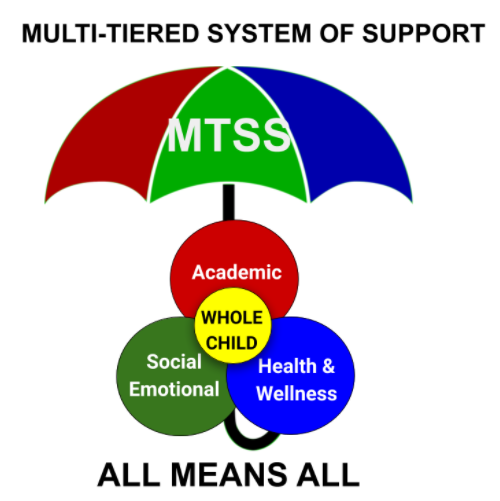 Multi-tiered System of Support
Whole Child Support
Academic
Social Emotional
Health & Wellness
All Means All