Welcome to

Vicksburg High School

VHS has a strong tradition of success in both academics and extracurricular activities. Our entire high school staff is committed to providing rigorous academic opportunities to our students while providing a variety of academic supports to insure success for all. We are dedicated to providing a nurturing, safe and challenging learning environment. With outstanding support from our families and community, Vicksburg High School takes pride in developing high character in all of our students.

Classes start at 7:38 AM and end at 2:29 PM

To report sick children or late arrivals: 269-321-1150

Questions concerning times and dates, and other office business: 269-321-1100

Performing Arts Box Office: 269-321-1193

Office Fax Number: 269-321-1155
Class Schedules for High School
Vicksburg High School Daily Schedule 2023-2024
| | | | |
| --- | --- | --- | --- |
| Class Period | Start Time | End Time | Lunch |
| First Hour | 7:38 AM | 8:28 AM | |
| Second Hour | 8:33 AM | 9:22 AM | |
| Third Hour | 9:27 AM | 10:17 AM | |
| Fourth Hour | 10:22 AM | 11:11 AM | |
| Fifth Hour - First Lunch | 11:46 AM | 12:41 PM | 11:11 - 11:41 AM |
| Fifth Hour - Second Lunch | 11:16 AM | 12:41 PM | 11:41 AM - 12:11 PM |
| Fifth Hour - Third Lunch | 11:16 AM | 12:11 PM | 12:11 - 12:41 PM |
| Sixth Hour | 12:46 PM | 1:35 PM | |
| Seventh Hour | 1:40 PM | 2:29 PM | |
Vicksburg High School 2023-24 Tutorial Schedule

| | | | |
| --- | --- | --- | --- |
| Class Period | Start Time | End Time | Lunch |
| First Hour | 7:38 AM | 8:22 AM | |
| Second Hour | 8:27 AM | 9:10 AM | |
| Third Hour | 9:15 AM | 9:58 AM | |
| Fourth Hour | 10:03 AM | 10:46 AM | |
| Tutorial | 10:51 AM | 11:21 AM | |
| Fifth Hour - First Lunch | 11:56 AM | 12:51 PM | 11:21 AM - 11:51 AM |
| Fifth Hour - Second Lunch | 11:26 AM | 12:51 PM | 11:51 AM - 12:21 PM |
| Fifth Hour - Third Lunch | 11:26 AM | 12:21 PM | 12:21 PM - 12:51 PM |
| Sixth Hour | 12:56 PM | 1:39 PM | |
| Seventh Hour | 1:44 PM | 2:29 PM | |
Vicksburg High School Half-Day Schedule 2023-24

| | | |
| --- | --- | --- |
| Class Period | Start Time | End Time |
| First Hour | 7:38 AM | 8:02 AM |
| Second Hour | 8:07 AM | 8:31 AM |
| Third Hour | 8:36 AM | 9:00 AM |
| Fourth Hour | 9:05 AM | 9:29 AM |
| Fifth Hour | 9:34 AM | 9:58 AM |
| Sixth Hour | 10:03 AM | 10:27 AM |
| Seventh Hour | 10:32 AM | 10:56 AM |
Vicksburg High School Assembly Schedule 2023-24
| | | | |
| --- | --- | --- | --- |
| Class Period | Start Time | End Time | Lunch |
| First Hour | 7:38 AM | 8:20 AM | |
| Second Hour | 8:25 AM | 9:06 AM | |
| Third Hour | 9:11 AM | 9:54 AM | |
| Fourth Hour | 9:59 AM | 10:40 AM | |
| Fifth Hour - First Lunch | 11:15 AM | 12:09 PM | 10:40 AM - 11:10 AM |
| Fifth Hour - Second Lunch | 10:45 AM | 12:09 PM | 11:10 AM - 11:39 AM |
| Fifth Hour - Third Lunch | 10:45 AM | 11:39 AM | 11:39 AM - 12:09 PM |
| Sixth Hour | 12:14 PM | 12:56 PM | |
| Seventh Hour | 1:01 PM | 1:45 PM | |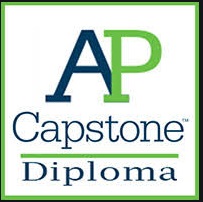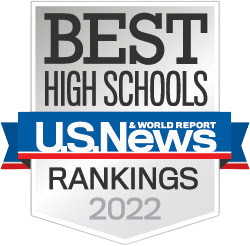 Click the image to reach the OK2SAY Website and Tip Line.
OK2SAY is an online and phone service provided by the State of Michigan that allows students or community members to anonymously report a threat of violence against students or schools, the threat of self-harm and possible drug activity among students. The phone line is staffed 24 hours a day and all information is passed along to school and/or law enforcement authorities.
To find out more about OK2SAY and how it helps schools, go to michigan.gov/OK2SAY or click the image above.