September 13, 2021
Thank you Vicksburg United Methodist Church!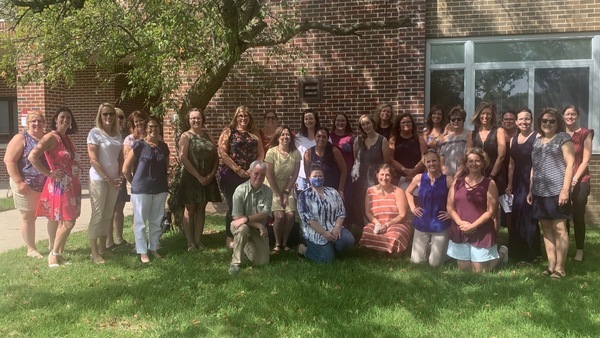 September 7, 2021
Indian Lake Elementary Receives Book Grant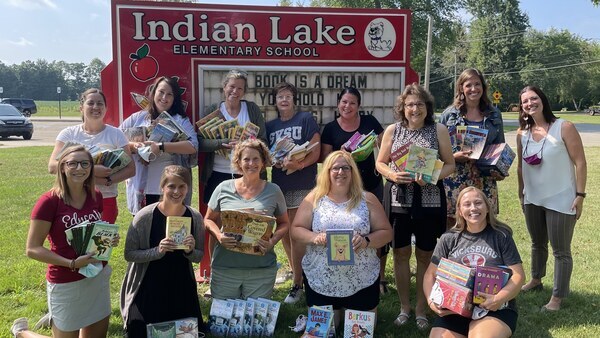 August 26, 2021
Bulldog Athletic Events Tickets
Thursday's opening Bulldogs football game against Dowagiac is being moved to a neutral site as we finish the construction of our new track and football field. We hope you can join us at St. Joseph High School to cheer on Bulldogs! Get Tickets here for all VCS athletic events
August 25, 2021
Big Red Machine Band Helps Welcome VCS Teachers & Staff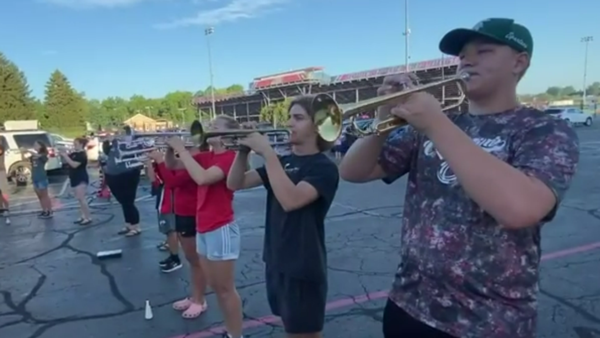 Today the Vicksburg Bands Big Red Machine helped welcome our teachers and staff back for another great school year at VCS! Enjoy the Bulldog fight song as we kick off this exciting new year!
#BulldogsUnited
August 24, 2021
Free Breakfast and Lunch for ALL Students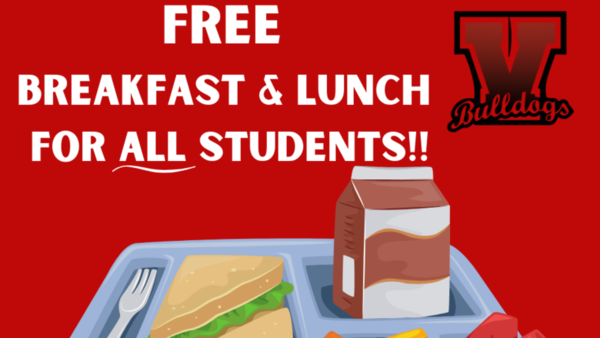 Some great news this coming school year -- ALL students enrolled in all VCS schools can receive a healthy breakfast and lunch at NO CHARGE each school day, and no application is required.
August 23, 2021
New VCS Teachers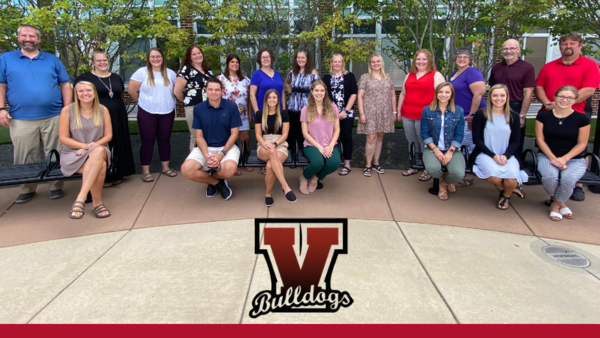 Introducing our new VCS teachers for the 2021-2022 school year! This group is the largest we've ever had at the start of the year. We're excited to welcome them into the Vicksburg family.
August 19, 2021
Bus Safety Fair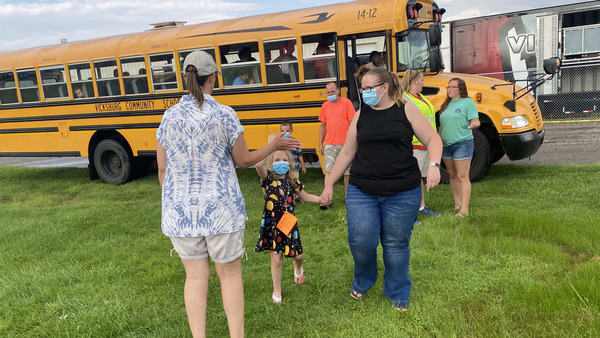 We had a great time at the VCS Bus Safety Fair! Kids learned about school bus safety while playing lots of fun games and winning prizes. It was a great way to kick off the new school year.
July 29, 2021
VHS Band Spring Concert
Tuesday, May 24, 2022 - 7:00pm
July 26, 2021
Roald Dahl's Matilda the Musical, Jr.
Friday & Saturday, October 22 & 23, 2021 - 7:00pm and Sunday, October 24 - 2:00pm
Matilda is a little girl with astonishing wit, intelligence and psychokinetic powers. She's unloved by her cruel parents but impresses her schoolteacher, the highly loveable Miss Honey. Over the course of her first term at school, Matilda and Miss Honey have a profound effect on each other's lives, as Miss Honey begins not only to recognize but also appreciate Matilda's extraordinary personality. Matilda's school life isn't completely smooth sailing, however – the school's mean headmistress, Miss Trunchbull, hates children and just loves thinking up new punishments for those who don't abide by her rules. But Matilda has courage and cleverness in equal amounts, and could be the school pupils' saving grace! Children and adults alike will be thrilled and delighted by the story of the special little girl with an extraordinary imagination.
July 25, 2021
VCS Choir Concert
Tuesday, October 26, 2021 - 7:00pm