Welcome to Indian Lake Elementary! Thank you for stopping by our site to learn more about our school and how we support each and every student. Our year starts with the end in mind as we consider how every student will experience success, along with meeting end of year academic and behavioral expectations at Indian Lake Elementary.
We are eager to maintain a school community dedicated to providing a nurturing, safe and challenging learning environment for all. The Indian Lake Elementary staff invites you to actively participate in your child's education as we recognize that when parents/guardians and school staff work closely together, student achievement increases. Please keep in touch with your child's teacher and ask questions when you are unsure of something; this is a proactive measure which maintains positive rapport. Most importantly, take every opportunity to work with your child in everyday learning situations, to encourage reading, and discuss what s/he is learning at school.
To help your child have a successful school year we believe that strong attendance is extremely important for student success. We also want to encourage children to arrive on time to start their day off right.
To support our belief that students will have ownership and vision for their education, we have established a positive behavior support system at Indian Lake Elementary using the acronym P.A.W.S. to outline the important characteristics which support our students.
Purpose
Always respectful/responsible
Worthy
Safety
Each month we celebrate the students' behavior, and provide examples to inspire and motivate each of them to demonstrate 'Paws-itively' excellent behavior!
Our Vision:
All students will graduate college and career ready.
Our Mission:
To maximize the success and potential of each student.
Our Beliefs:
All students can learn at high levels, regardless of poverty, social status, and/or family circumstances.
Students learn in different ways and within different timeframes.
Mistakes are expected, inspected, and respected.
When students don't learn the way we teach, we will find ways to teach the way they learn.
Assessments provide feedback that influences teaching and learning.
Students have ownership and vision for their education.
Thank you for your support and we look forward to our partnership!
JOYfully Yours!
Sarah Bacalia, Principal
Indian Lake Building Protocols 2021-22
LInked below are the Indian Lake Building Protocols for the current school year.
Classroom Supply List 2021-2022
Linked below you will find classroom supply lists for all Indian Lake grade levels for the 2021-2022 school year.
As a reminder, all of these items are optional, as Vicksburg Community Schools will provide all learning materials required for your student.
Classroom Supply List 2021-2022
Start and End Times for Indian Lake
Class starts at 9:00 AM and end at 3:40 PM
To report sick children or late arrivals, questions concerning times and dates, and other office business call 269-321-1400.
Fax - Send faxes to the district administration building (VAB) fax number at 269-321-1078 and note on the fax that it is to be forwarded to Indian Lake.
News

View Archives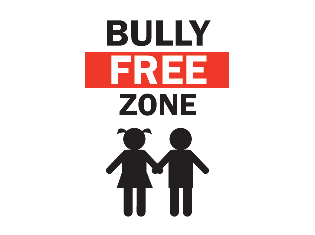 Click the image to reach the OK2SAY Website and Tip Line.
OK2SAY is an online and phone service provided by the State of Michigan that allows students or community members to anonymously report a threat of violence against students or schools, the threat of self-harm and possible drug activity among students. The phone line is staffed 24 hours a day and all information is passed along to school and/or law enforcement authorities.
To find out more about OK2SAY and how it helps schools, go to michigan.gov/OK2SAY or click the image above.