September 21, 2022
Download our Vicksburg Bulldogs app today!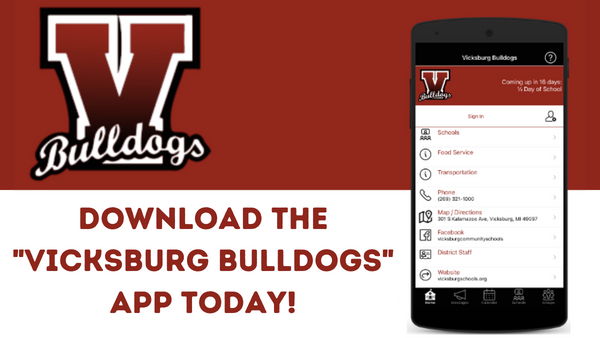 The new Vicksburg Community Schools app provides quick and easy access to school information on your phone, and it's always up-to-date.
Contact your school, teacher or a specific department all with the touch of a button on your phone.
You can view school lunch menus and even add money to your student's account all from the app.
Get calendar alerts and updates about half days and days off.
The Vicksburg Bulldogs app is available for App and Android devices. Search "Vicksburg Bulldogs" in the app store or Click on this flyer for downloading instructions.