October 28, 2022
Sunset Lake Kindergarten Teacher Wins Red Wings Prize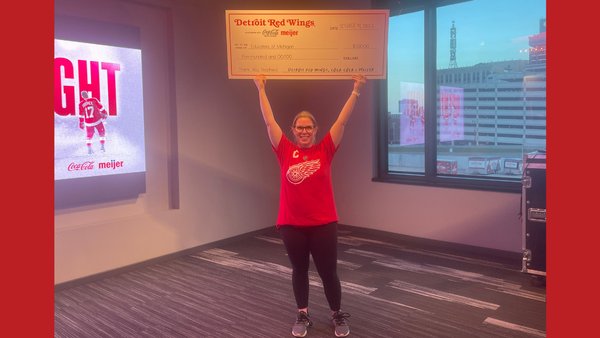 Sunset Lake Kindergarten teacher, Sarah Phillips recently traveled to a Detroit Red Wings game on behalf of the team, Coke and Meijer.
For the last two years, Phillips has been taking part in The Red Wings for Reading Program. The program is designed to improve literacy in Michigan by offering an incentive-based reading program to local teachers at no cost.
She won a drawing and received two tickets to the game as well as a dinner.
As part of that, former player and current TV announcer, Mickey Redmond, spoke to the group of 25 teachers and their guests. Each teacher also received a $500 gift card to Meijer as an appreciation gift!
Thank you Mrs. Phillips for your commitment to helping your students learn to read and congrats on winning the prizes from the Red Wings!