December 5, 2022
VCS Students excel in work-based learning programs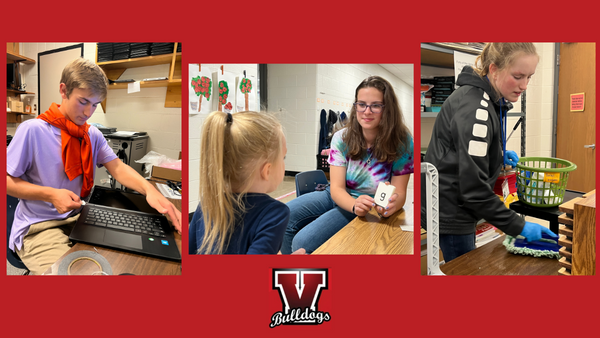 Vicksburg Community Schools believes in helping our students get real world experience to prepare them for the future, whether that be college or the workforce. So far this year, we have 267 students enrolled in the KRESA Career and Technical Education classes. They spend parts of their school days working in and learning about fields that interest them. About 70% of our students take at least one CTE class or take part in a CTE program before they graduate. Some of those students are able to work right in our buildings as part of their CTE studies.
At VHS, junior Connor DeVries takes part in the Work Based learning program, working with the building tech. Connor gets both school credit and is paid for the 10 hours a week he spends there. He repairs broken Chromebooks, works on printers and other computer needs for teachers, and helps to update the school clocks. Connor hopes to go into programming and knows that the valuable work experience he's gaining this year will help him in the future.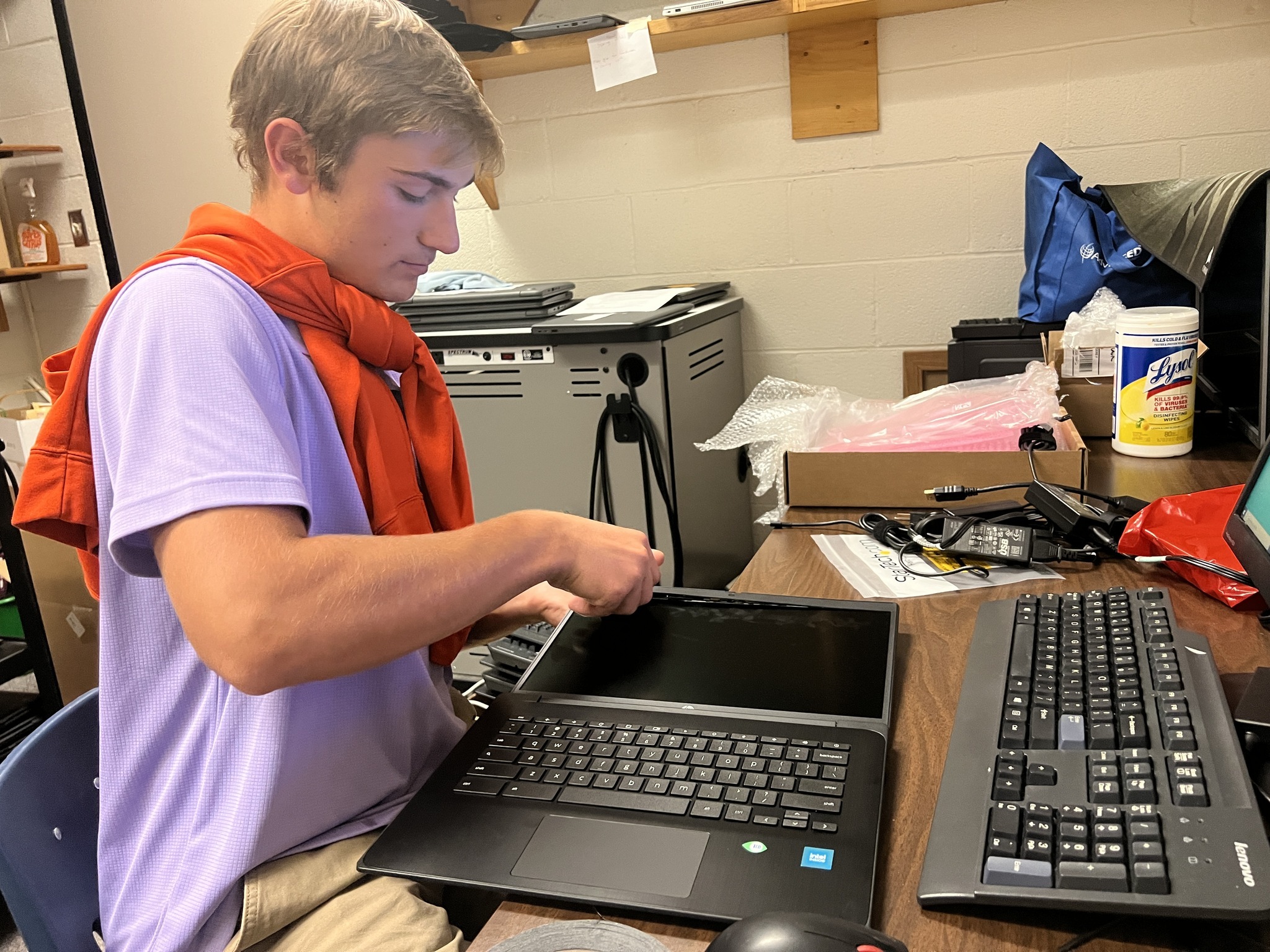 At Indian Lake Elementary, junior Lilyann Campbell takes part in the CTE Teacher Academy, working as a kindergarten helper. She is able to assist teacher Julie Hughes with some of her lessons. Lilyann takes students to the hallway for one on one work with their letters and letter sounds. She is interested in becoming a teacher one day and says this experience is only strengthening her desire to work with elementary students.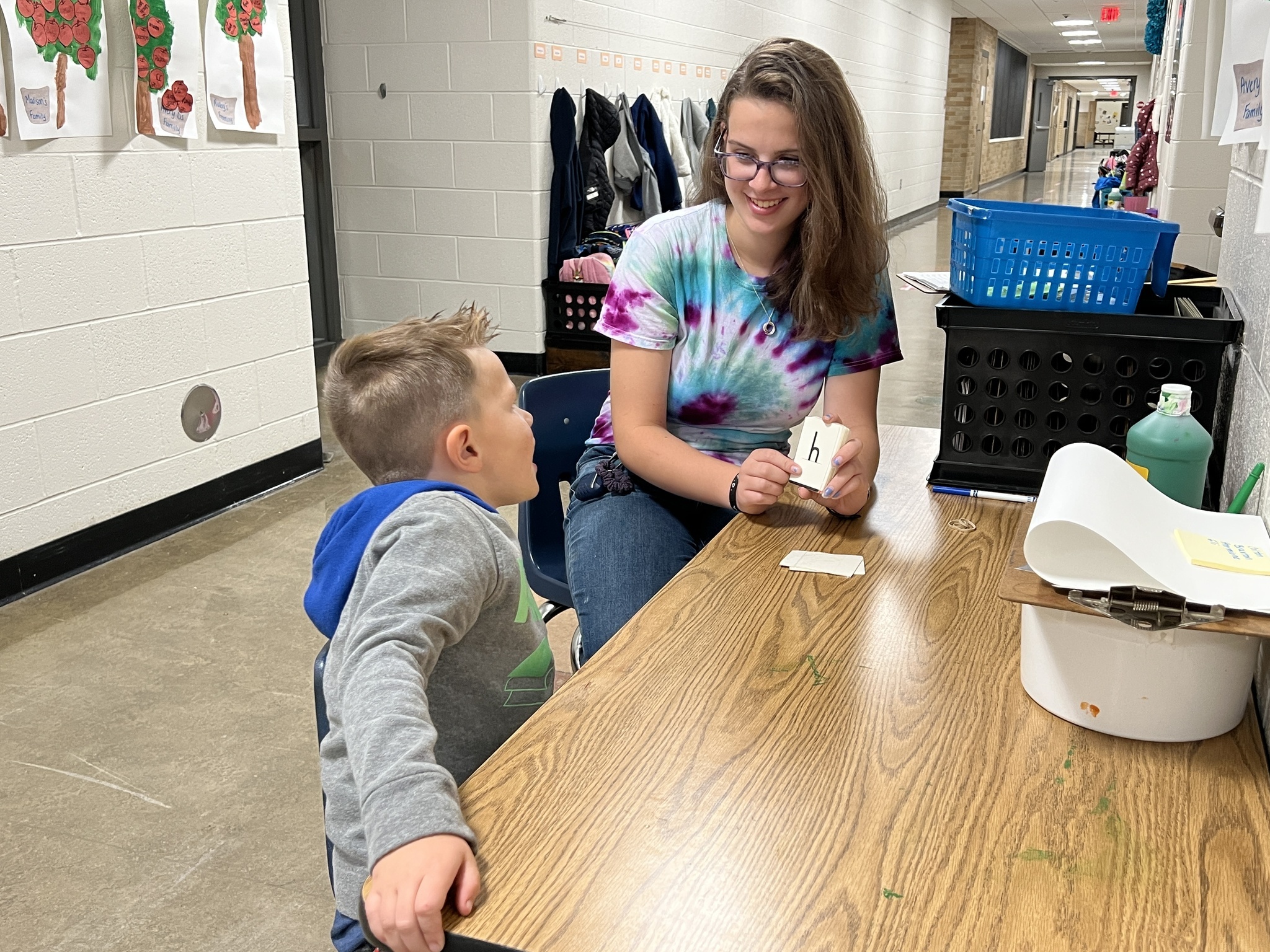 At Sunset Lake Elementary, sophomore Bailey Hutchinson works as a custodial support intern. While not part of CTE, she takes part in a work-based program through the Southern Services Area. Bailey keeps the teacher supply closet and lounge clean and organized. She cleans, sanitizes, organizes supplies and handles the recycling. It's a huge help for busy teachers and staff in the building. The program typically only allows juniors and seniors to take part, but Bailey has proved herself as an excellent student and worker. She spends two days a week at Sunset Lake and 2 days working at the Dome in Schoolcraft. Next year she hopes to take the skills she's learning and get a job at a local business in Vicksburg.