February 6, 2023
Kindergarten Registration for 2023-2024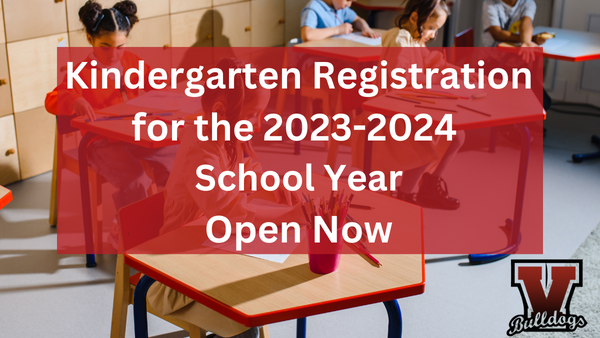 If your child turns 5 years old by September 1, 2023 they are eligible for Kindergarten for the 2023-2024 school year. To begin the Kindergarten registration process please call your school building or the VAB at (269) 321-1000.
Please plan on attending one of our Kindergarten Kick-Off dates:
Tobey: April 4th from 6 to 7pm
Indian Lake: April 6th from 6 to 7pm
Sunset Lake: April 12th from 6 to 7pm
Parents/Guardians can meet the teachers, learn about the curriculum, transportation, food service & before/after school care. This event is for adults. A meet and greet for students will be scheduled at a later date.
The Health Appraisal Form can be downloaded here.
All other students looking to enroll in Vicksburg Community Schools can visit this page to learn more.
Questions about the registration and enrollment process can be directed to your school building.