October 4, 2023
Vicksburg High School Senior Earns College Board National Recognition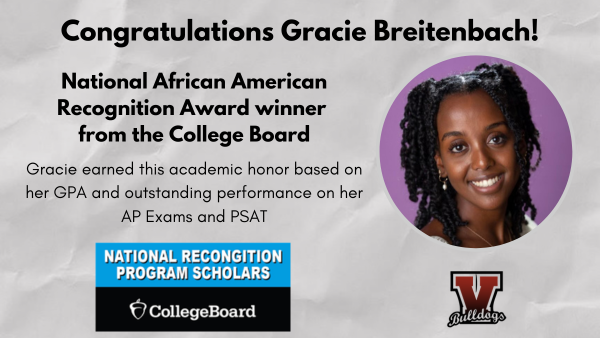 Congratulations to Vicksburg High School senior Gracie Breitenbach!
She's one of 72,000 students from across the country who earned academic honors from College Board's National Recognition Programs.
Gracie received the National African American Recognition Award from the College Board.
She earned this academic honor based on her GPA and outstanding performance on her AP exams and PSAT.
The award recognizes high-performing students and helps them stand out to colleges.