August 29, 2022
Unsung Hero Award Winner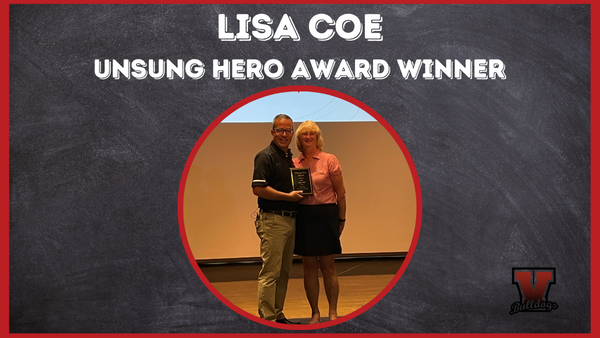 Each year at our kick off for teachers and staff we honor one person or group that went above and beyond during the previous school year.
We are very proud to announce that the 2021-2022 Vicksburg Community Schools Unsung Hero Award Winner is Lisa Coe!

Lisa is a parapro at the high school, but her dedication and love for the entire district is felt in everything she does.

Lisa is the first one to step up and help with an event or help solve a problem, and she is a champion for our schools, teachers and community.

We thank you, Lisa Coe, for your hard work, dedication, and the pride you take in your job! Our district is a brighter place because of you.