October 12, 2022
Thank you VCS Principals!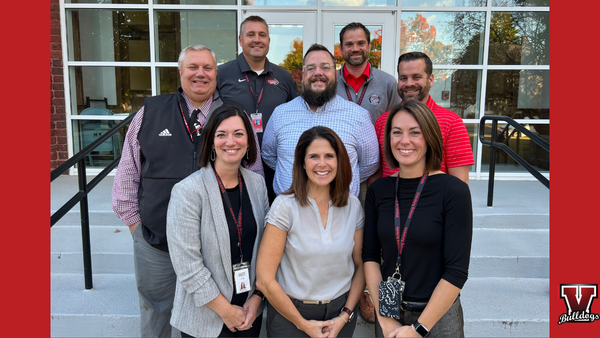 October is National Principals Month.
National Principals Month honors principals for their significant impact on the success and well-being of our nation's students. Join us as we celebrate all principals throughout October.
Thank you to our VHS Principal Adam Brush, VHS Assistant Principal Matt Hawkins, Pathways Principal Rick Place, VMS Principal Allison Dygert, VMS Assistant Principal Joe Werkema, Indian Lake Principal Dr. Sarah Bacalia, Sunset Lake Principal Amie McCaw and Tobey Principal Mike Barwegen.
These leaders go above and beyond for our students at VCS each and every day.
Celebrated every October, National Principals Month is an opportunity for district leaders, elected officials, parents, students, teachers, staff, school leaders and communities to celebrate and honor our incredible principals for their visionary leadership and tireless pursuit of success for each student. National Principals Month is a collaboration between the National Association of Secondary School Principals (NASSP), the National Association of Elementary School Principals (NAESP), and American Federation of School Administrators (AFSA).