December 2, 2022
VCS Transportation Department honored with Certificate of Excellence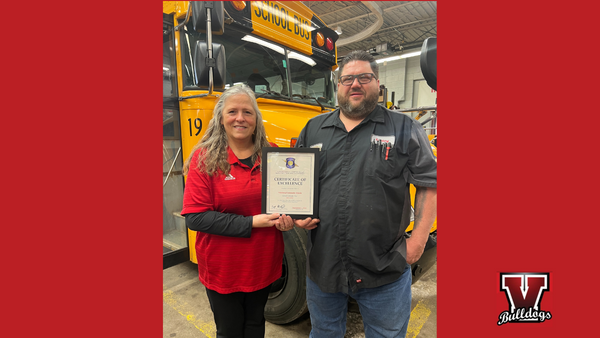 More than 20 years!
That's how long Allen "Bubba" Reynolds has been keeping our VCS school buses in top share to make sure our students are transported to and from school safely.
Our Transportation Department once again was honored with a Certificate of Excellence from the Michigan State Police for achieving a pass rate of 95% or higher in our Bus Safety Inspections.
Thanks Bubba and VCS bus drivers for all you do!