December 1, 2022
VHS Varsity Football Team named Academic All-State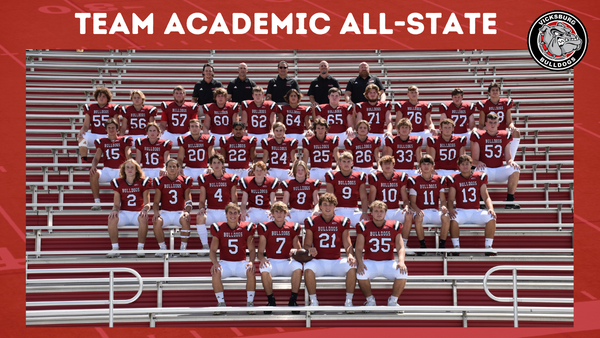 Fulfilling our sports motto of: Full time students, part time athletes!
Congrats to the VHS Varsity Football Team which has been named Academic All-State!
The team ranked in the top 4 of all Division 4 teams and 10 members received individual all-state honors.
Congrats to the entire team, and the individual all-state honorees: Grant Anderson, Caden Bowling, Stuart Brown, JP Culver, Carter Mann, Adam Phelps, Daxton Rugg, Bryce Smith, Ryan Vallier, and Xavier Wadley.